Crisisworks Solutions
Crisisworks goes beyond operations, recovery, field inspections, risks and hazards. It can be also tailored to your needs by creating new modules for many other purposes outside of the the core crisis/emergency management space.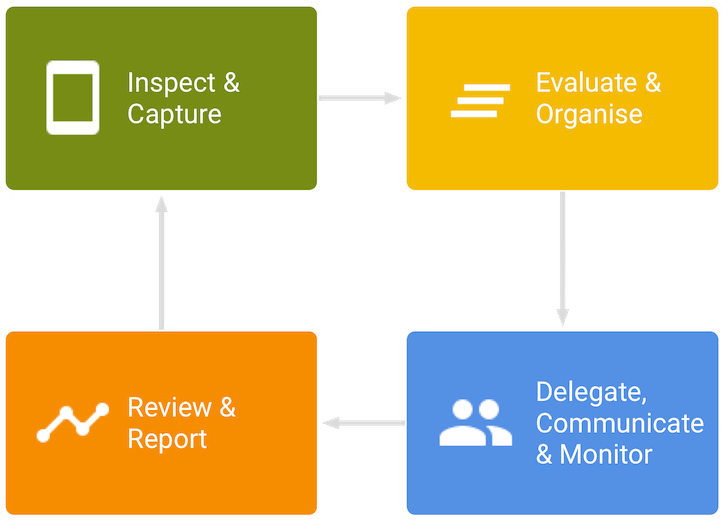 Full lifecycle workflow
Crisisworks is your trusted tool to capture and process intelligence, tasks and cases from start to finish.
Collect intelligence and capture evidence from operations centres and from the field using flexible forms, geospatial data and rich media, and evaluate and organise your operations with workflow tools.
Then aggregate and manage your data using live counters, managed datasets and maps for real-time monitoring of your cases, impacts, messages, requests, tasks, compliance notices and other data, with detailed reporting to analyse and share data with others.
Work wherever you are
Crisisworks provides a
cloud-based portal
for web-based management, along with native
mobile apps
for iOS, Android and Windows devices which are specifically developed for field use, even when offline.
Capture field intelligence, perform inspections and work on jobs in the field with advanced features such as route tracking, geospatial asset identification, background audio recordings, structured data collection and offline support.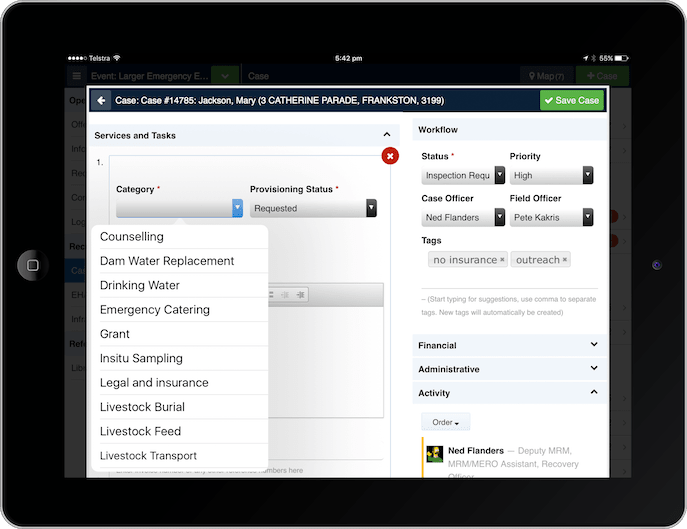 Complete Record Management
Manage multiple, discrete events at once using staff and, position-based security for .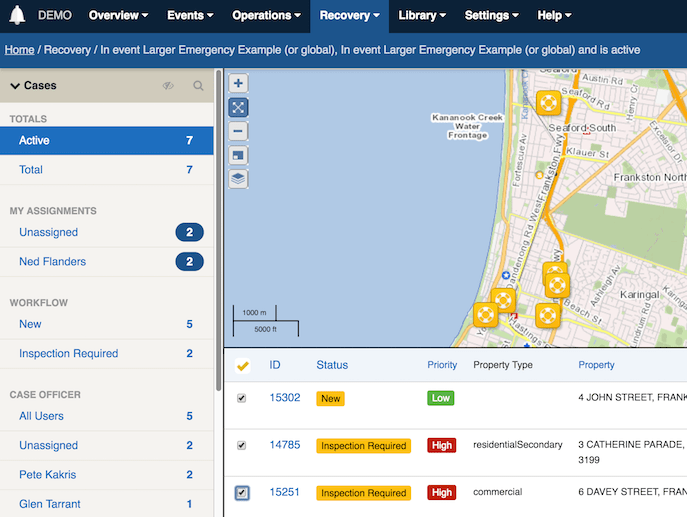 Powering hundreds of missions, and tailored to yours
Crisisworks technology powers mission-critical applications across hundreds of organisations covering business operations, emergency management, vulnerability tracking, risk management, crisis and incident management, relief and recovery, compliance and safety.
Deploy quickly with industry-standard forms and workflows built in, or design your tailored custom solution with custom-designed forms, workflows and templates designed by experts to match your requirements.
Build your ideal end-to-end workflow for any operation with the confidence that Crisisworks is used for mission-critical applications in hundreds of organisations by governments, healthcare, utilities and corporations Australia-wide.